It's Torga's ONE-2-FREE Summer Promotion 
You SAVE  R1000 and more!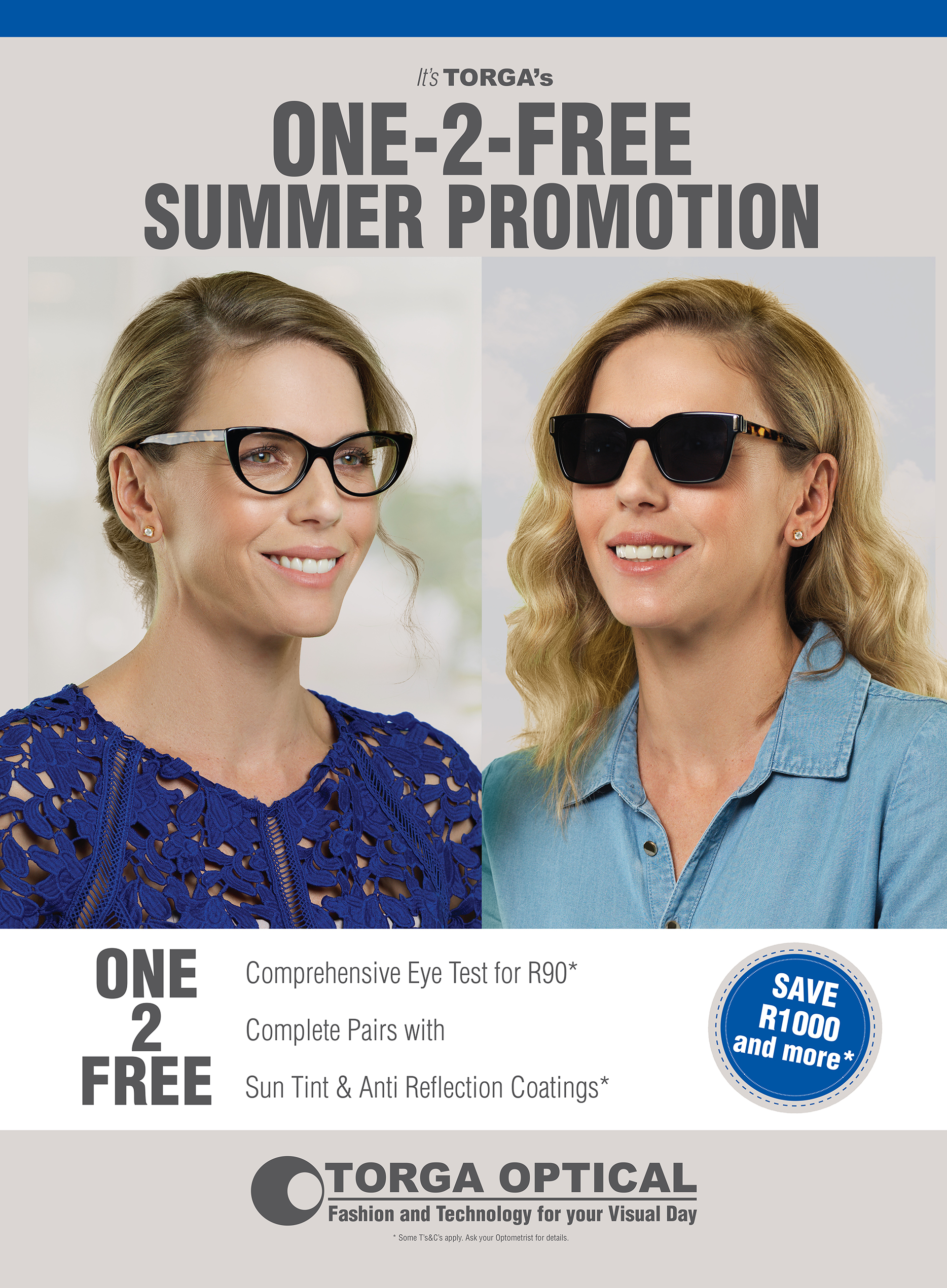 Torga Optical brings you a complete visual solution for your home or office and outdoors.
ONE -   you get a professional, fully comprehensive Eye Test for R90*
2 -       get TWO complete frames from our Essentials Collection with Single Vision lenses
FREE - Sun Tint and Anti Reflective Coatings*
At Torga there are No Middlemen, just great value, using the latest German precision lens technology. 
This promotion can be shared with a friend.
Terms and conditions:
The above mentioned promo includes one fully-comprehensive eye test, two pairs of selected frames from the Essentials Collection (Green Dot), both pairs with Torga Optical Single Vision lenses made to your prescription, sun tint and anti reflective coatings. This is a cash deal, medical aid pricing will differ. Frame and lens upgrades are possible but will include an increase to the total price. Click here to view the Torga Optical pricing leaflet for more information regarding pricing. This promotion can be shared with a friend - an additional eye test (if required) will incur an extra cost. Click here to read our full terms and conditions.